"Friedrich Haider immediately finds the dreamy, alluring, pouring-warm fairy tale tone … that carries us away from the prose of everyday life."
Frankfurter Allgemeine Zeitung / Jan Brachmann, 23. Dezember 2017 (zur Premiere von Humperdincks "Hänsel und Gretel" am Aalto Theater Essen)
---

Interpreting Opera
Masterclass for young singers and conductors
held by Friedrich Haider
in collaboration with international opera singers
"The creation of expression in opera music"
Location: Løkken / Denmark
Repertory focus:
Mozart: Don Giovanni (including secco recitatives), Die Zauberflöte
Verdi (Macbeth, La Traviata, Rigoletto)
Humperdinck: Hänsel und Gretel
R. Strauss: Ariadne auf Naxos (1st Part – "Vorspiel")
J. Strauss: Die Fledermaus
Precise details to be published in autumn 2022
---
May 2023
(5., 8., 13., 16., 20., 27., 29.)
Staatsoper Stuttgart
Giuseppe Verdi:
FALSTAFF
Sir John Falstaff Lucio Gallo
Ford Paweł Konik
Fenton Mingjie Lei
Dr. Cajus Ángel Macías
Bardolfo Torsten Hofmann
Pistola
Alice Ford Selene Zanetti
Nannetta Claudia Muschio
Mrs. Quickly Marianna Pizzolato
Mrs. Meg Page Ida Ränzlöv
Wirt (stumme Rolle) Maarten Güppertz
Mit Staatsopernchor Stuttgart, Staatsorchester Stuttgart
 Musikalische Leitung Friedrich Haider
Regie Andrea Moses
Bühne Jan Pappelbaum
Kostüme Anna Eiermann
Licht Reinhard Traub
Chor Bernhard Moncado
Dramaturgie Wilfried Buchholz, Moritz Lobeck
https://www.staatsoper-stuttgart.de/spielplan/kalender/falstaff/5739/
---
Video Live Stream from Bayerische Staatsoper München January 18th, 2021
 Franz Lehár:
"Schön ist die Welt"
Operette in drei Akten
Conférencier, Der König, Direktor des Hotels des Alpes: Max Hopp

Kronprinz Georg: Sebastian Kohlhepp

Elisabeth Prinzessin von und zu Lichtenberg: Julia Kleiter

Herzogin Maria Branckenhorst: Eliza Boom

Mercedes del Rossa: Juliana Zara

Graf Sascha Karlowitsch: Manuel Günther

Regie: Tobias Ribitzki

 

Bayerisches Staatsorchester
---
2021 – New Release on the NAXOS Label

Review from Gramophone, 12/2021: "One of the composer's most assiduous champions, Friedrich Haider secures a splendidly ebullient, affectionate and nicely turned response from the Oviedo Filarmonía, and the sound has agreeable body, detail and glow to match. Strongly appealing repertoire, in sum, and certainly recommendable at Naxos price."
---
Video Stream from Bayerische Staatsoper München
Engelbert Humperdinck:
Hänsel und Gretel
Tara Erraught (Hänsel), Emily Pogorelc (Gretel), Okka von der Damerau (Gertrud), Milan Siljanov (Peter), Kevin Conners (Knusperhexe), Daria Proszek (Sandmännchen) and Sarah Gildford (Taumännchen), Bayerisches Staatsorchester and Staatsopernchor – in a production by Richard Jones.
---
Bellini: IL PIRATA
Video-Stream-Produktion
13. Juni 2021, 17h
Konzerthaus Dortmund
im Rahmen des KLANGVOKAL MUSIKFESTIVALS DORTMUND
Maria Pia Piscitelli, Imogene
Dmitry Korchak, Gualtiero
Franco Vassallo, Ernesto
Opernchor des Theater Dortmund
Neue Philharmonie Westfalen
Friedrich Haider, Dirigent
---
CD release of  Ermanno Wolf-Ferrari's
IL SEGRETO DI SUSANNA
Serenade for Strings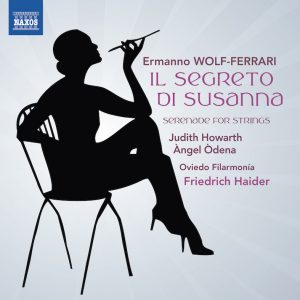 Judith Howarth / Àngel Òdena
Oviedo Filarmonía
Friedrich Haider
March 7th, 2019 –  NAXOS
for audio test or download:
https://www.naxoslicensing.com/album/MjM5NDM0LTQxNGZlZA?fbclid=IwAR1rNxzy2lWo-sxezdjW6EVpjVoFD3HaMSvtC_BGOBBE45tyfkVVvmUzJng
---
Staatsoper Stuttgart: 
LA TRAVIATA
20., 23., 25., 27. September &
1., 4., 6., 9. Oktober 2019
 
---
Georges Bizet: Les pêcheurs de perles
Konzertante Aufführung
31.5.2019 – Konzerthaus Dortmund
Ekaterina Bakanova … Leila
Francesco Demuro … Nadir
Lucas Meachem … Zurga
Luc Bertin-Hugault … Nourabad

WDR Rundfunkchor Köln
(Einstudierung: Robert Blank)
WDR Funkhausorchester Köln
Friedrich Haider Dirigent
http://www.klangvokal-dortmund.de/programm/veranstaltungen/veranstaltungen/Veranstaltung/Details/georges-bizet-die-perlenfischer.html
---
NAXOS World Premiere Recording  – release
 Ermanno Wolf-Ferrari:
TALITHA KUMI  
LA PASSIONE
OTTO CORI (a capella choirs)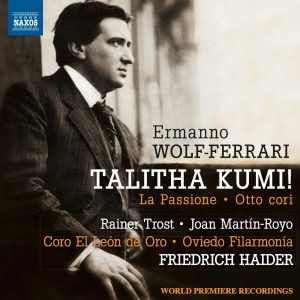 Rainer Trost, Evangelist / Joan Martín-Royo, Jairus, Jesus
Coro El León de Oro / Oviedo Filarmonía
Friedrich Haider 
---
2018/19
Symphonic Concerts with Essener Philharmoniker
31.August (Essen, Welterbe Zollverein)
13.September (Philharmonie Essen, Alfred Krupp Saal)
18./19.September: Gastspiel Polen
Programm:
W.A.Mozart: Sinfonie Nr.40 g-moll KV 550
W.A.Mozart: Konzert für Klarinette und Orchester A-Dur KV 622
(Solisten: Andreas Ottenshamer 31.8. // Karel Dohnal 13.9.)
P.I.Tschaikowsky: Sinfonie Nr. 4 f-moll
---
2018/19:
Principal Guest Conductor at the "Aalto Theater" in Essen
Giuseppe Verdi: AIDA
W.A.Mozart: DIE ZAUBERFLÖTE
Engelbert Humperdinck: HÄNSEL UND GRETEL
---
2017/18:
Announcement Chief Conductor of
"Musicae Antiquae Collegium Varsoviense"
the renowned Ensemble on historic instruments in Warsaw
 
Performances in the Warsaw Chamber Opera:
Premiers:
W.A.Mozart: La Clemenza di Tito / Idomeneo 
Repertoire Performances:
W.A.Mozart:  Cosí fan tutte / Die Zauberflöte / Don Giovanni
Concerts:
J.S.Bach: Matthäus Passion BWV 244

Musicae Antiquae Collegium Varsoviense
(Photo: Warsaw Chamber Opera)
---
2017/18:
Principal Guest Conductor at the "Aalto Theater" in Essen
Engelbert Humperdinck: HÄNSEL UND GRETEL
(Premiere: 5.November 2017)
sowie Vorstellungen von:
G.Verdi: LA TRAVIATA
W.A.Mozart: DIE ZAUBERFLÖTE
G.Puccini: LA BOHÈME
V.Bellini: NORMA
G.Verdi: IL TROVATORE
Details unter: Aktuell
---
12.Juni 2017:
National-Philharmony Warsaw  (Filharmonia Narodowa)
Opening Concert of the "Mozart–Festival 2017"
Mozart: Don Giovanni
(concert performance)
---
2021 – New Release on the NAXOS label